"For the simplicity on this side of complexity, I wouldn't give you a fig. But for the simplicity on the other side of complexity, for that I would give you anything I have."

— Oliver Wendell Holmes Sr.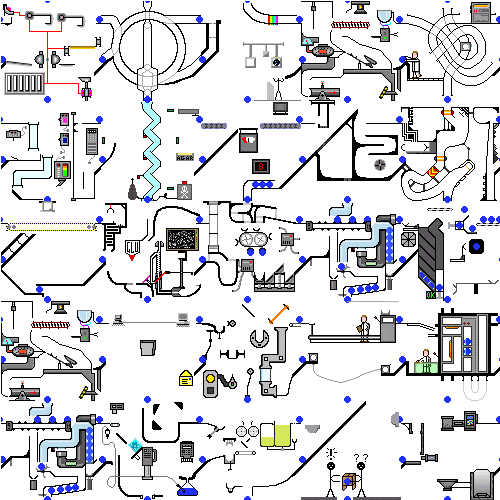 It must be human nature to make things complicated. We call it "progress," but "progress" has made it difficult to…
Eat: is fish good or bad for you? Or potatoes? Does oatmeal prevent cancer or not?
Communicate: how many inboxes do you have? Grandma wants a snail-mailed letter.
Entertain ourselves: Dish or cable? X-Box or PS-3? Netflix or Blockbuster? And how do you use all the equipment?
Fix things: it's easier to replace most items than to fix them, and cars are too computerized for most D-I-Yers.
Be a Citizen: Filing tax returns–enough said.
I'm more guilty than most. I've been known to work for hours to create a "1-click solution" to a problem that could be easily performed manually–just because the problem is an interesting one to solve.
For me, the temptation comes with spreadsheets. I would love to build a spreadsheet for choosing my clothes each day. It would make sure I don't wear the same blouse every Friday, and it warn me when my underwear supply is getting low. All I would have to do is type in what I wear every day, sync it to my calendar so it knows when to be dressy or casual, and then … wow, uh … never mind.
I know why I do it. I am lured by the possibility of the elegant solution that lives on the other side of complexity. Sometimes, when I work on a complicated problem hard enough–that is, on those rare occasions when I succeed at being truly clever–the result is elegance: a devilishly simple solution. But that's rare. And it's rarely necessary.
According to the 80%/20% Rule, these pursuits are in the 80% of my time that yields 20% results–or worse, 90%/10%–or more likely, 95%/5%. And on top of that, my complexified solutions add "overhead" to my time budget for maintenance and data entry. That's lousy time management right there.
Wouldn't life be simpler if we stopped short of cleverness?
"It's simple until you make it complicated."

—Jason Fried via StartupQuote.com